FLIGHT PATH

Board of Directors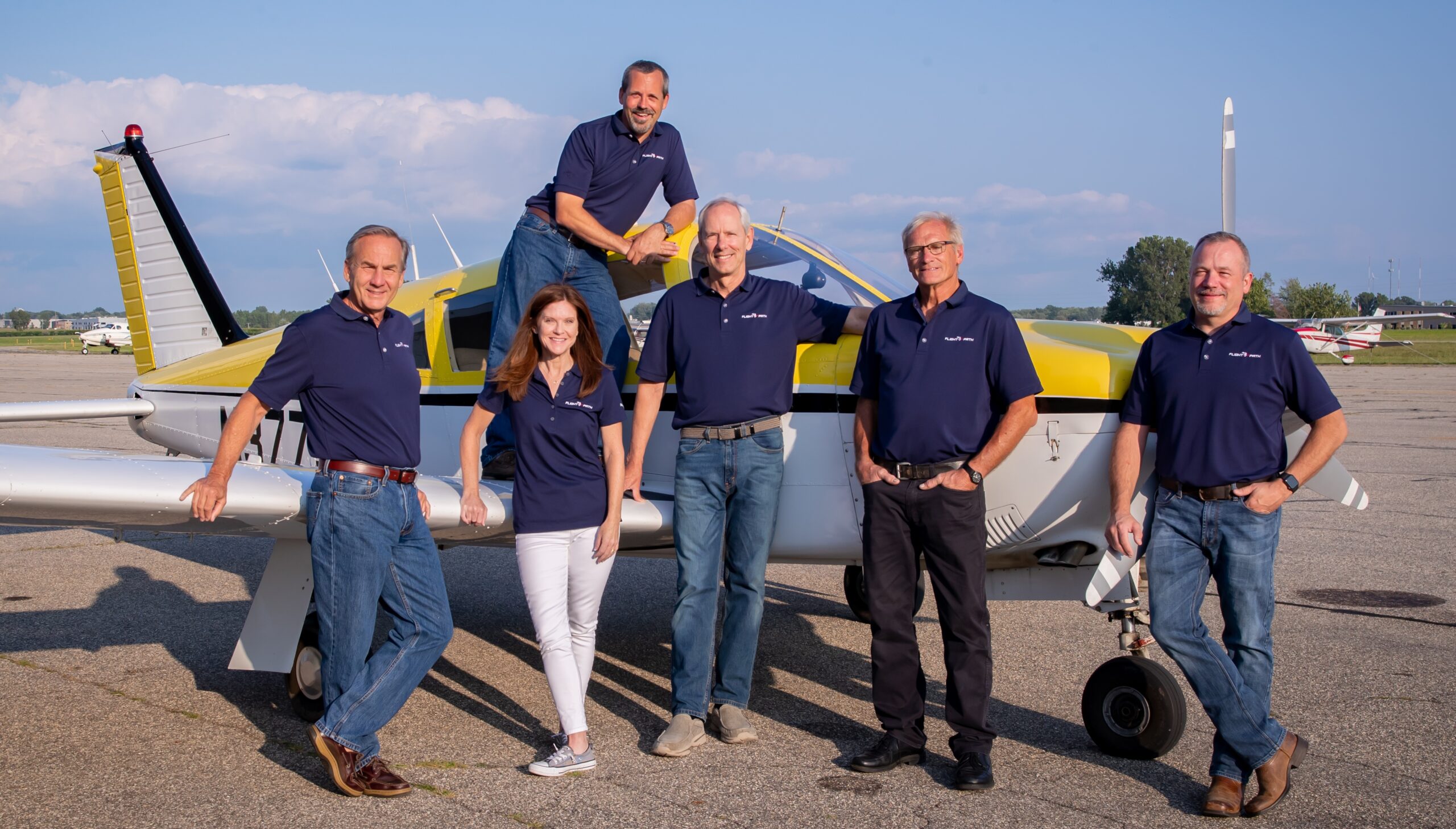 YOU can be part of FLIGHT PATH  –  Become a LIFETIME MEMBER  –  DONATE  –  JOIN!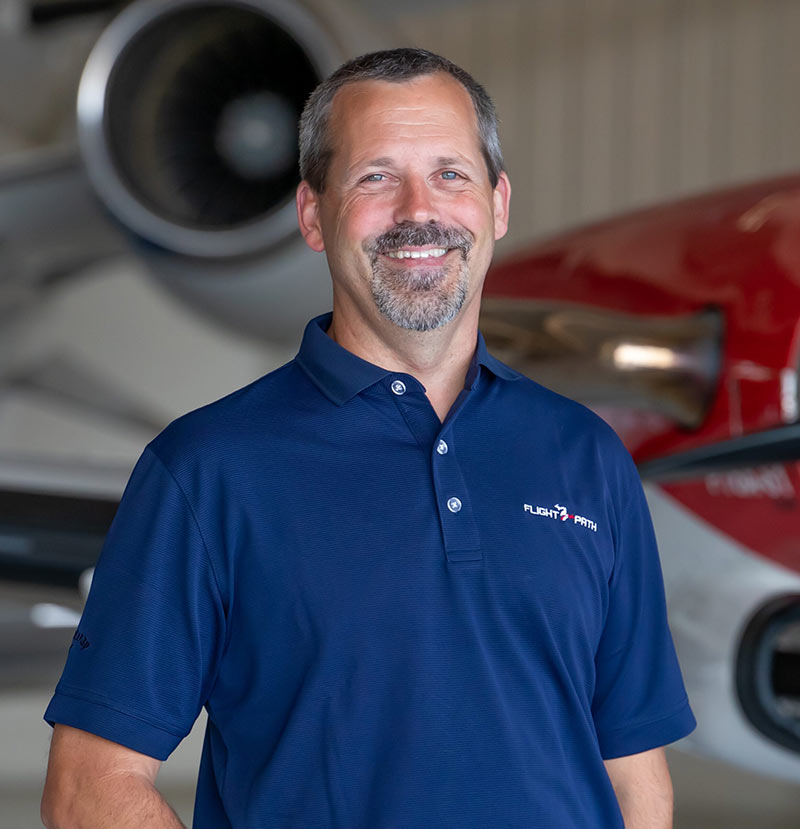 Jeff Vos
Flight Path President and Board Member
A lifelong Holland resident and owner of Accutech CNC, a precision metalworking machine shop, Jeff became interested in flying many years ago.  His yellow 1968 Piper Arrow graces many of our photos and is one of the aircraft students climb into during the Flight Night program.  Besides his love of flying Jeff is also an accomplished deep sea diver and motorcycle road racer.  Jeff was a longer term member of Ottawa Aviation.  Now as the president of Flight Path he is guiding us towards a future of introducing many young people to the excitement of aviation in all of its forms.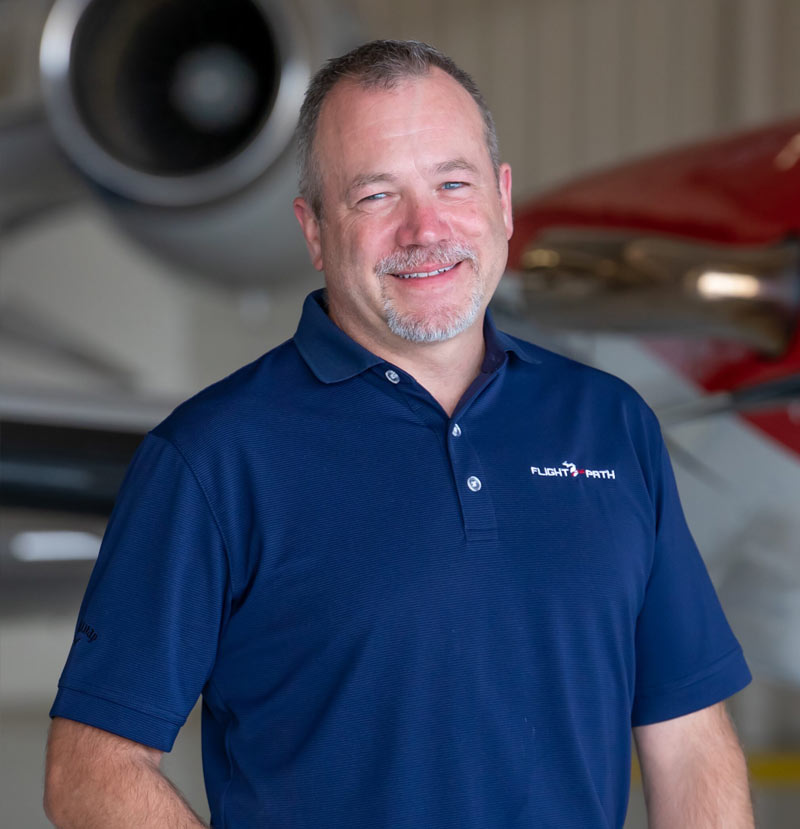 Fred Egge
Flight Path Treasurer and Board Member
Fred resides in Holland and is the Treasurer of Flight Path.  He owns and operates AroMech, a local automation and equipment design firm utilizing 3D prototyping and VR design analysis.  Fred is a pilot and enjoys flying his 1971 Beechcraft Bonanza. He is usually the "air boss" at our fly-in events.  Fred is also an accomplished mountain bike rider and racer.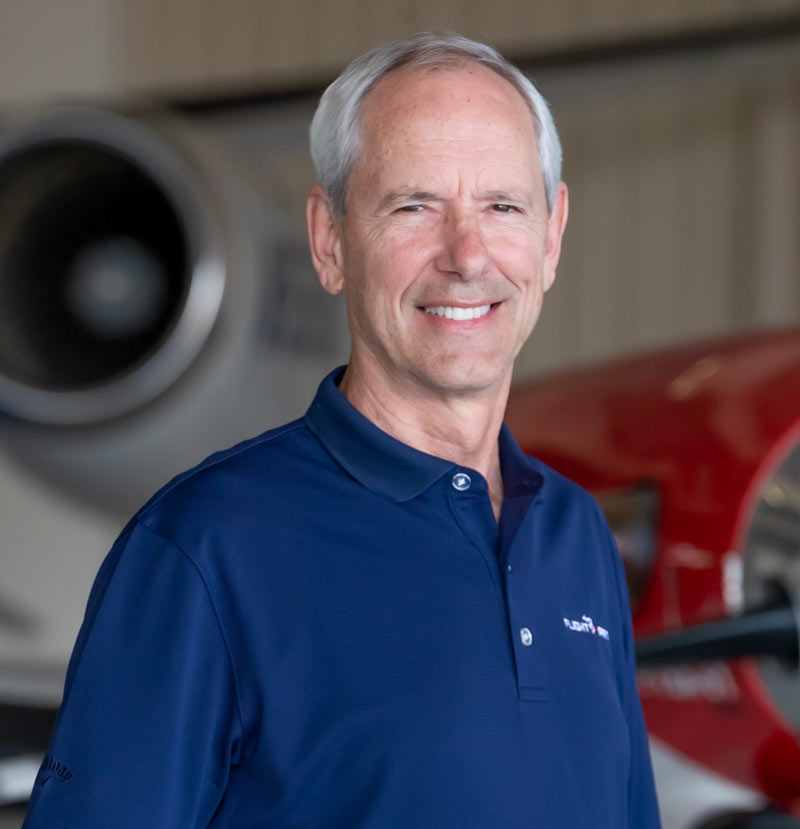 Bob Stander
Flight Path Secretary and Board Member
Bob is a retired Holland resident and is the Secretary of Flight Path.  He spent his career working for some of the top manufacturing companies in the area. Being a pilot was always an objective and finally achieved at age 49.  His involvement with Flight Path began at the Park Township Airport where he volunteered to help mow the grass.  That led to becoming part of the organization now known as Flight Path.  He helps manage the organization's website and facebook page, and is also one of the Flight Night simulator "instructors".  He is a lifetime member of the EAA and spent three years working with a Missouri company to build a custom Part 103 ultralight aircraft.  Bob also enjoys auto racing and sailing.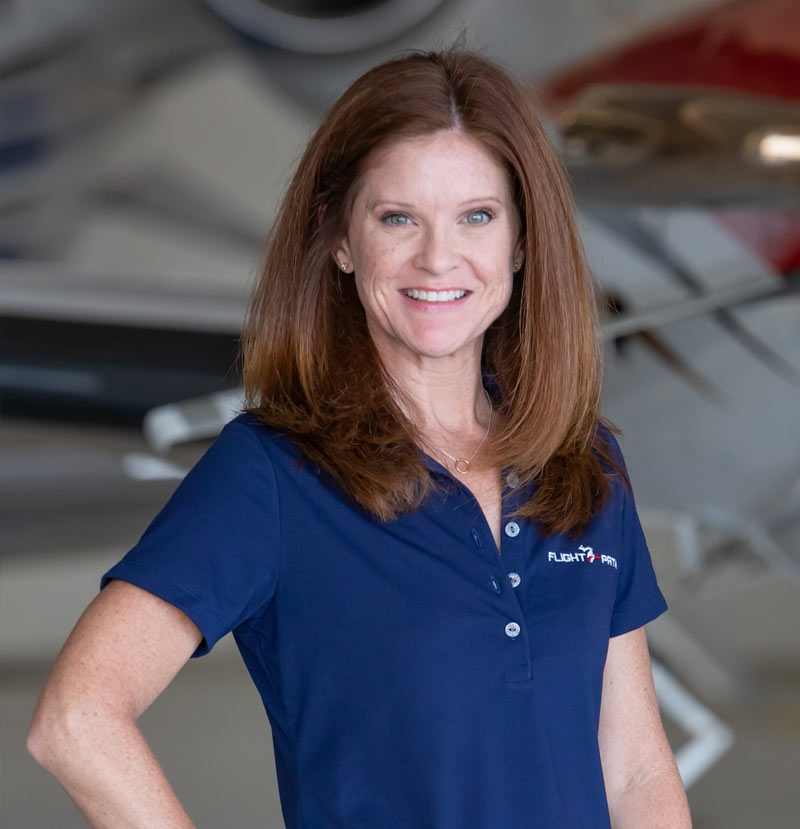 Wendy Bloemers
Flight Path Board Member
As the only non-pilot on the board, Wendy became involved with Flight Path in a much different way.  It was her two sons that brought the passion into her life, and she was quick to learn about their aviation interests.  In 2017 her sons' Boy Scout Troop was asked to assist at a Fly-In at the now closed Park Township Airport.  That day cemented a rapidly growing love of aviation.  Friendships were formed with the skydivers, hangar tenants, and airport management. Fast forward two years and her oldest son's Eagle Scout project was completing the brickwork around the T-33 jet memorial at the airport.  He was also tag-along flying with the local pilots as often as he could, helping to forward his own dream of becoming a pilot.  He then became the "guinea pig student" for what has become the Flight Nights program, and was instrumental in the setup of the Flight Nights simulators. Those early days at the airport and participation with Flight Nights had increased his inspiration to fly.
Wendy saw first-hand the benefit of having young people interact with aviation enthusiasts and pilots who would mentor and encourage the students to explore aviation and see where it may lead them. Wendy's involvement grew along with her sons'.  Her desire was to help the airport grow, connect it more to the community, and provide opportunities for other young people with similar dreams.  She was invited to join the Flight Path board and was also enlisted to be the Park Twp Airport operations manager.   Wendy continues to be the main conduit to our local schools and young people.  She organizes the Flight Night groups and networks with parents and organizations around the area.
Finishing the story – her son earned his private pilot's license at age 17 and is now attending Purdue University studying aerospace engineering.  His is also a Midshipman in the Navy ROTC with the goal of becoming a Naval Aviator. Wendy has no doubt that he gained the confidence to take this path thanks to his involvement with the local aviation community and Flight Path.  The opportunities in the field of aviation are numerous and attainable for everyone, and her involvement with Flight Path will help open doors, and foster connections to help make those dreams come true.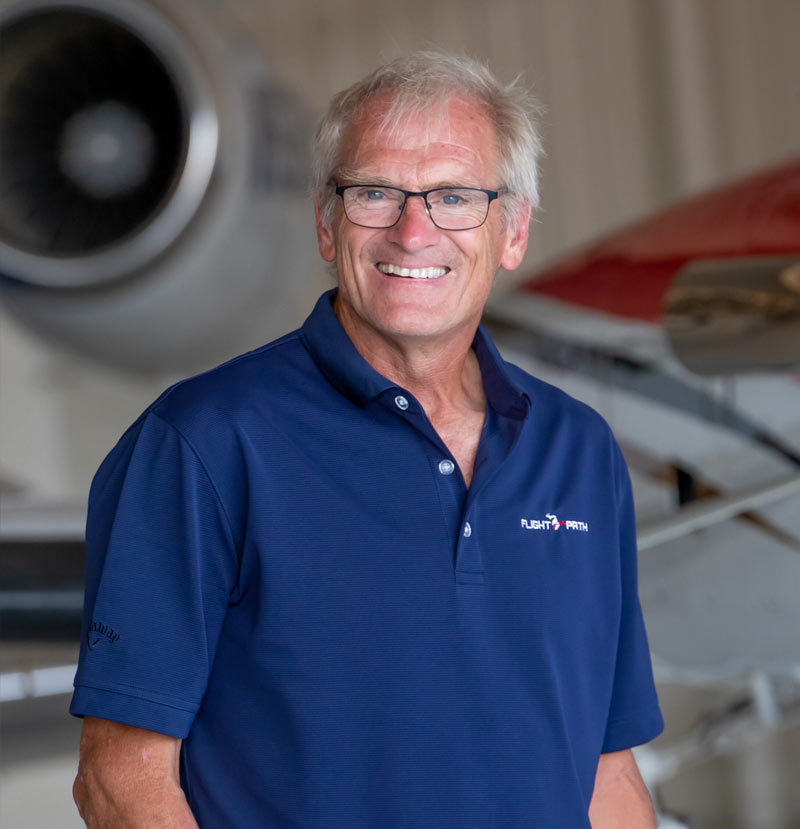 Paul DeVisser
Flight Path Board Member
Paul resides in Zeeland where he has a farm and also works full time as a master plumbing specialist for Genzink in Holland.  He learned to fly many years ago and was a member of the Holland Flying Club which kept a Cessna 172 at the Park Township Airport.  He was a member of Ottawa Aviation.  Paul is also our Flight Path pancake breakfast master chef and brings a lot of energy to our group.  He is very active with his church and always finds time to help with Flight Path events.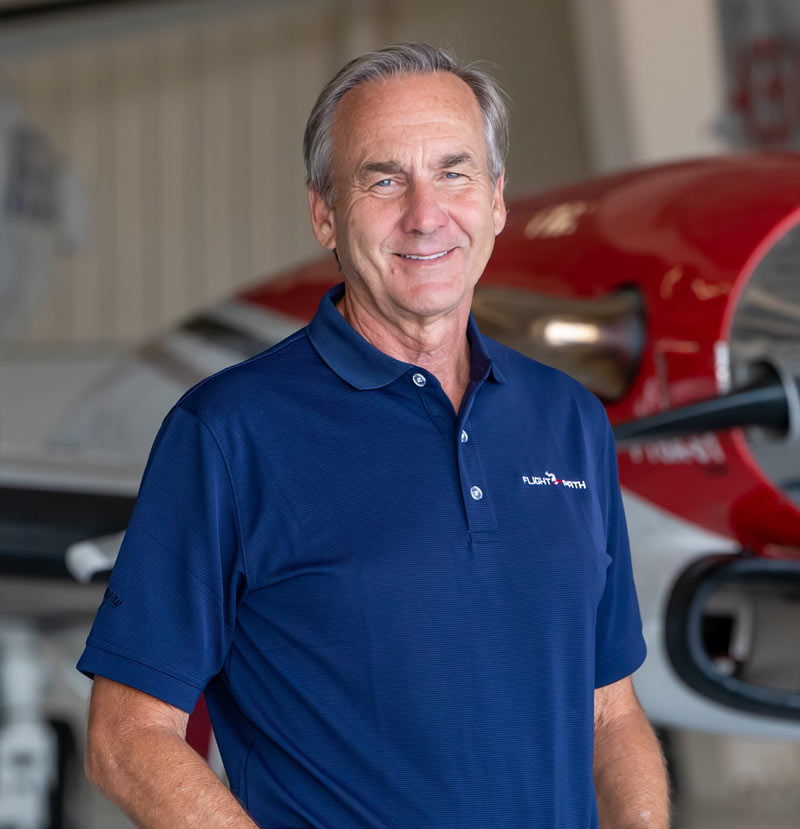 Jim Munslow
Flight Path Board Member
Jim's passion for aviation began in 1979 when he obtained his private pilot's license and subsequent instrument rating. This was his first experience with the joy and excitement of flying an airplane. After visiting the Detroit Radar Approach Control center as part of his pilot training, he decided to pursue a career in Air Traffic Control and joined the FAA in 1982. Over the next 35 years in Air Traffic Control, Jim had the opportunity to work in a variety of aviation environments, including the busy Indianapolis tower, the quiet Ann Arbor airport, and also in the tower at the huge annual celebration of aviation in Oshkosh, Wisconsin.  He was the Air Traffic Manager for the Gerald R. Ford International Airport in Grand Rapids for twelve years before retiring from the FAA in 2017. After moving to Holland, Jim served briefly as the Airport Manager for the Park Township Airport. He enjoys sharing his passion with the next generation of potential pilots and air traffic controllers.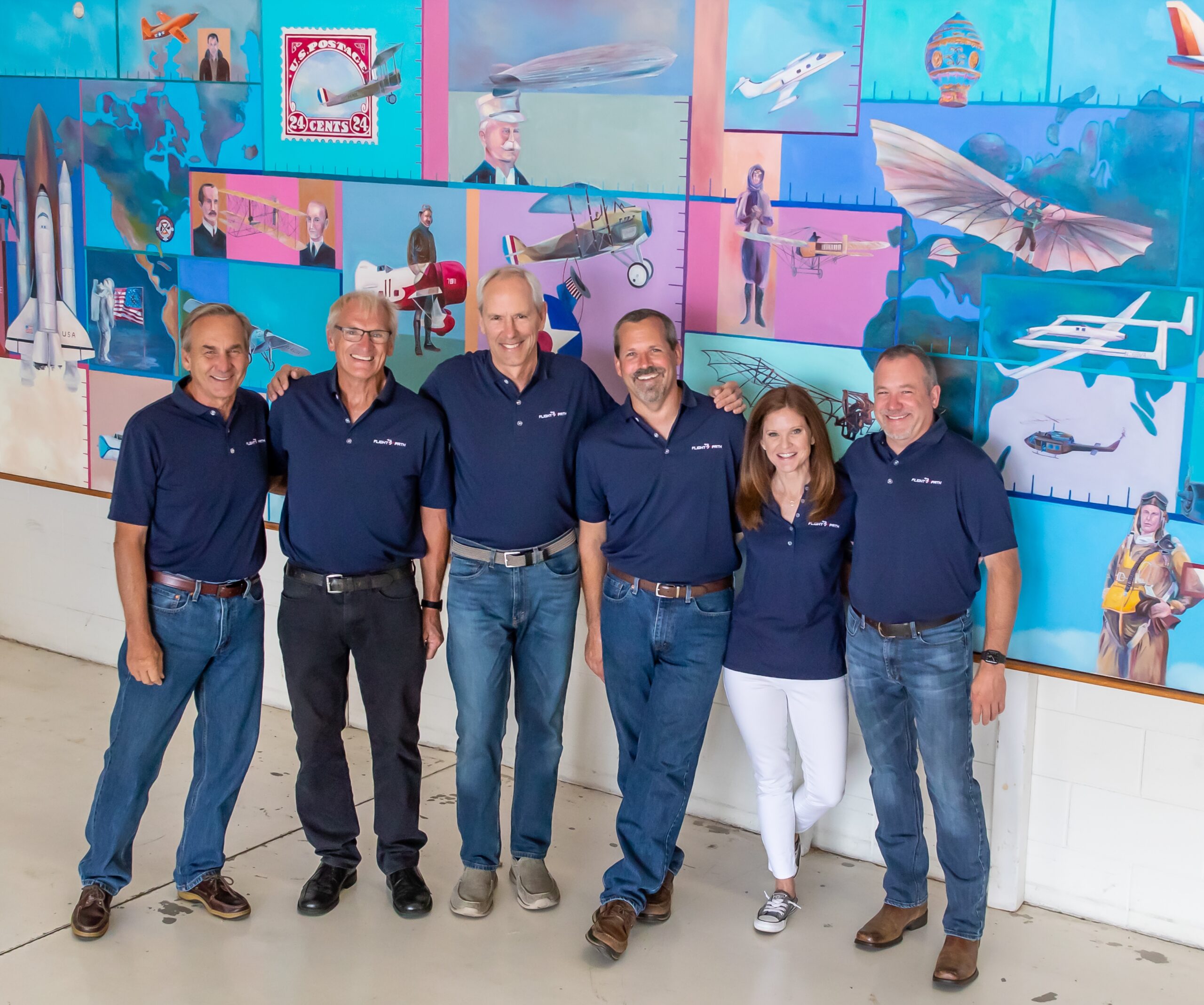 Special thanks to Jean Flower for donating her CELEBRATION OF FLIGHT mural to Flight Path
facebook
twitter (coming soon!)
instagram (coming soon!)
Telephone 616-368-1985
Hangar - 1581 Geurink Blvd, Holland, MI 49423