Flight Night
Programs
• Cockpit tours
• Fly a flight simulator
• Meet aviation Pros
Careers In
Aviation
• Opportunities Explained
• Aptitude Assessment
• Aviation Industry Contacts
Volunteer
or Donate
• Help with Programs
• Simulator/aircraft fund
• Grants for Students
Hamilton Students visit Flight Path
Students from Hamilton Schools visited the West Michigan Regional Airport as part of a community outreach sponsored by Aaron Thelenwood, Director of the West Michigan Airport Authority.  During the visit the 30 students had a chance to visit the Flight Path Simulator area and "fly around" for a while on the simulators.   CLICK HERE for a link to the video showing the visit. SIGN UP FOR A FLIGHT NIGHT AND HAVE EVEN MORE FUN!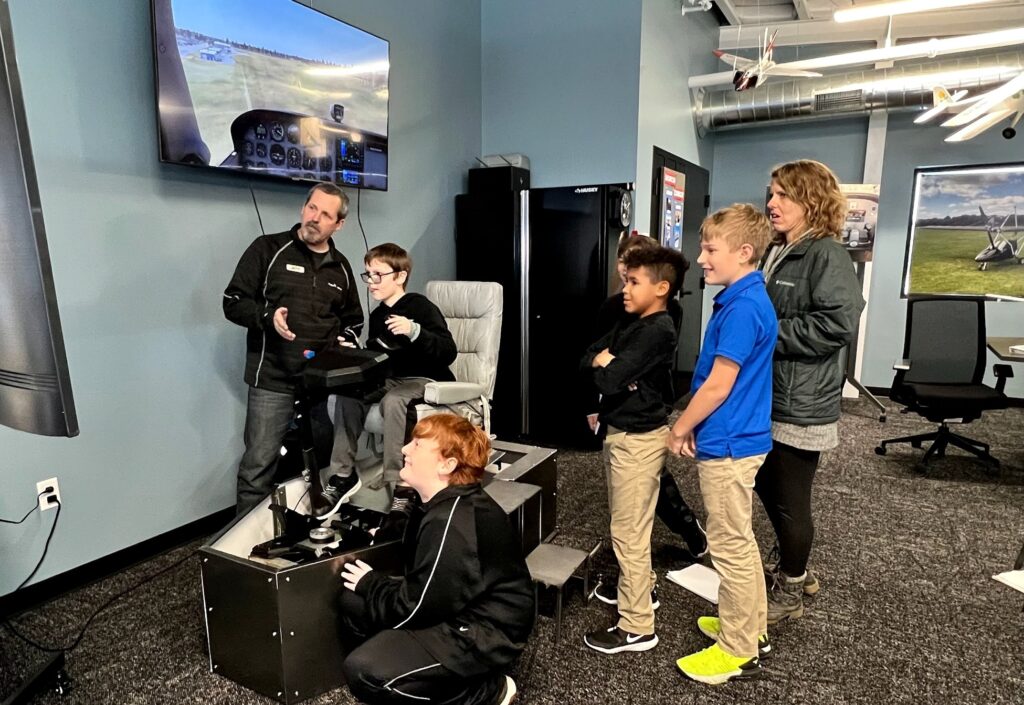 Fox 17 interviews Flight Path
Todd Chase co host of the Morning Mix show on Fox 17 invited Flight Path to talk about the FLIGHT NIGHT program.  CLICK HERE to see the interview.  We challenged Todd and co host Michelle Dunaway to come to a FLIGHT NIGHT and try their luck with flying the simulators.  Stay tuned!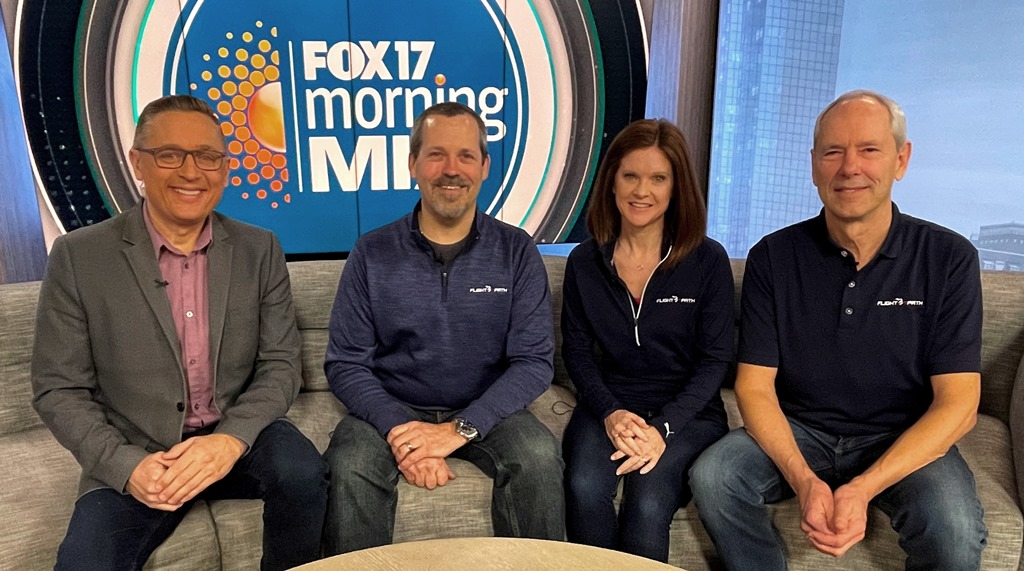 WOOD TV8 visits Flight Night
Byron Tollefson came to Flight Night to learn about our program and see how we introduce young people to aviation.  The middle and high school students attending a Flight Night sit at the controls in airplanes, tour the airport hangars, learn about aviation history, aerodynamics, and also the many careers available in aviation.  Byron had a chance to try out our full motion simulator.  Let's just say he will stick to being a reporter!  Click here for some of the WOOD TV8 at FLIGHT NIGHT video.  Click on the FLIGHT NIGHT tab on the top of the screen for more information about Flight Nights.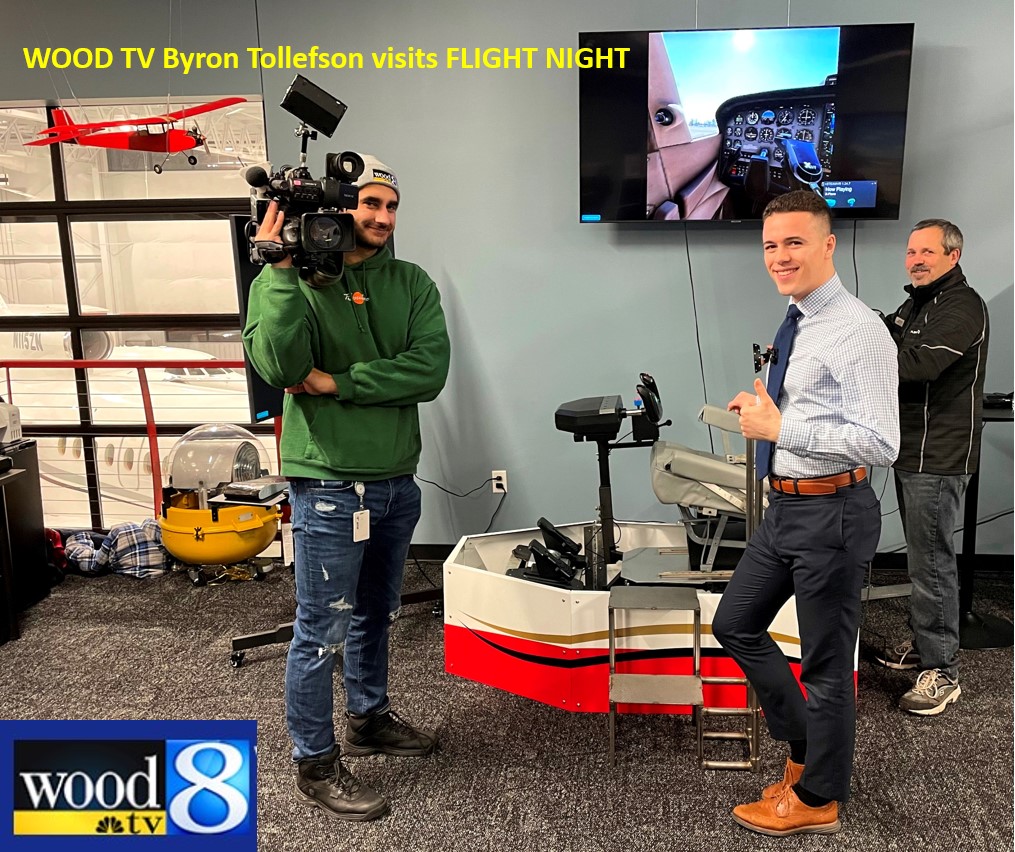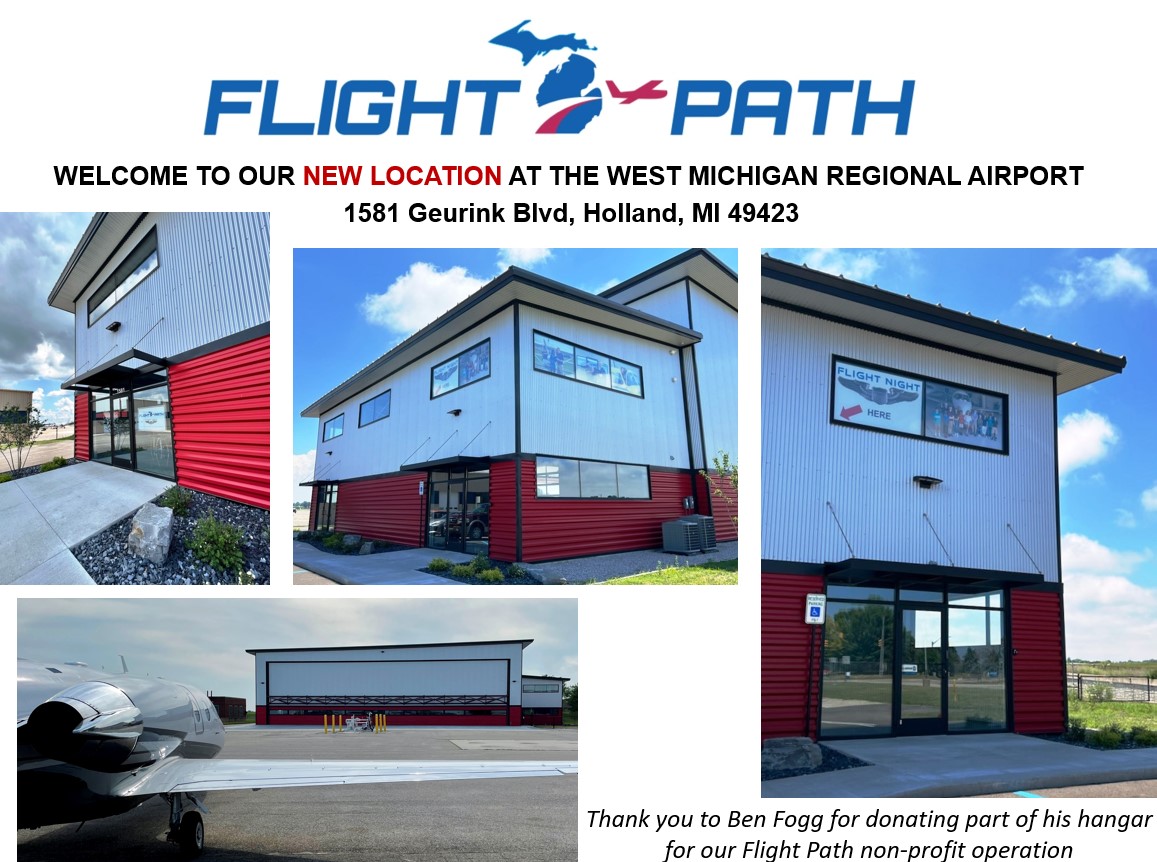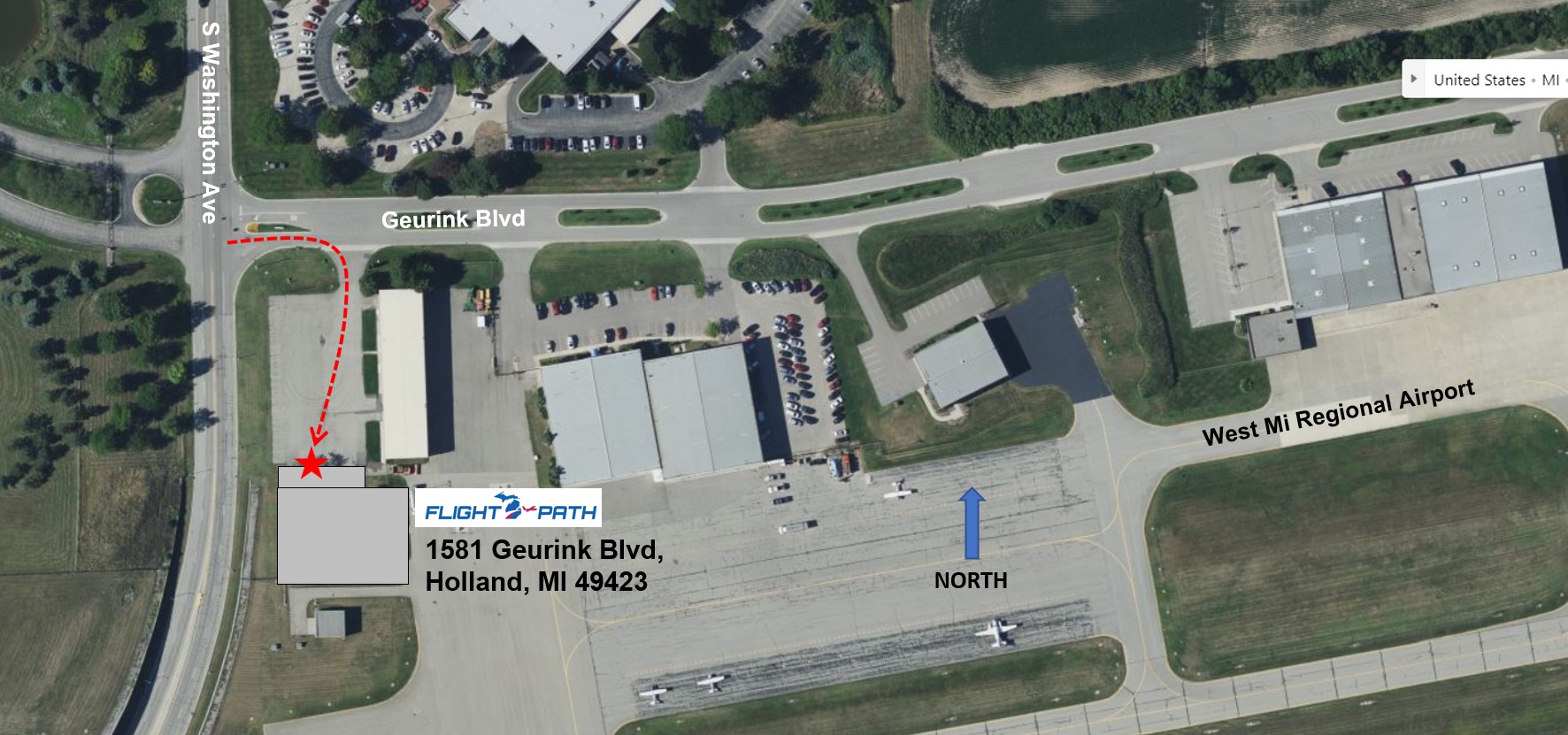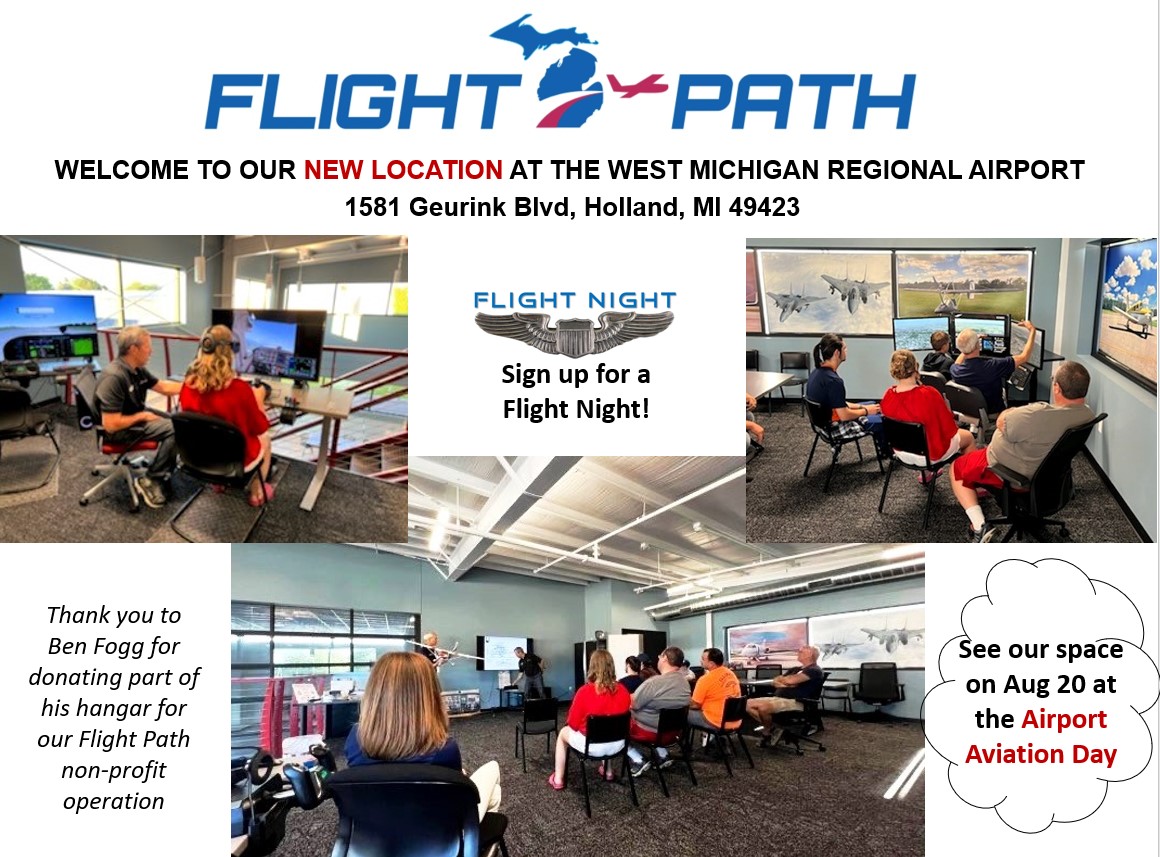 Flight Night Program
FLIGHT PATH offers a free FLIGHT NIGHT program for middle and high school students. Click on the FLIGHT NIGHT PROGRAM page for details and to sign up.  The Flight Night includes presentations on the history of aviation and aerodynamics.  Next, the students tour the hangars, sit in aircraft at the controls, and then fly our four flight simulators.  The simulators include a three screen Redbird flight school sim, two virtual reality X-Plane simulators and our newest X-Plane FULL MOTION Virtual Reality simulator.  We also explain ways for students to further explore a career in aviation. We can introduce students to aviation professionals who will explain what is involved in becoming a pilot, aviation mechanic, air traffic controller, aeronautical engineer, or flight operations manager.  Try a FLIGHT NIGHT, where your dreams can fly!
VISIT FLIGHT PATH AND EXPLORE YOUR INTEREST IN AVIATION!
Some FLIGHT NIGHT students try STEM Flights next…
Local students say they really enjoyed their FLIGHT NIGHT introduction to aviation program.   For more information about the FLIGHT NIGHT program and sign-up click here > FLIGHT NIGHT PROGRAM.  
Some of the FLIGHT NIGHT participants are very serious about their interest in becoming a pilot. We refer them to another non-profit organization called STEM Flights for a potential next step.   STEM Flights connects students to local pilots to plan a flight together where the student does most of the flying.  For more information about the STEM Flights program and to apply for a flight go to www.stemflights.org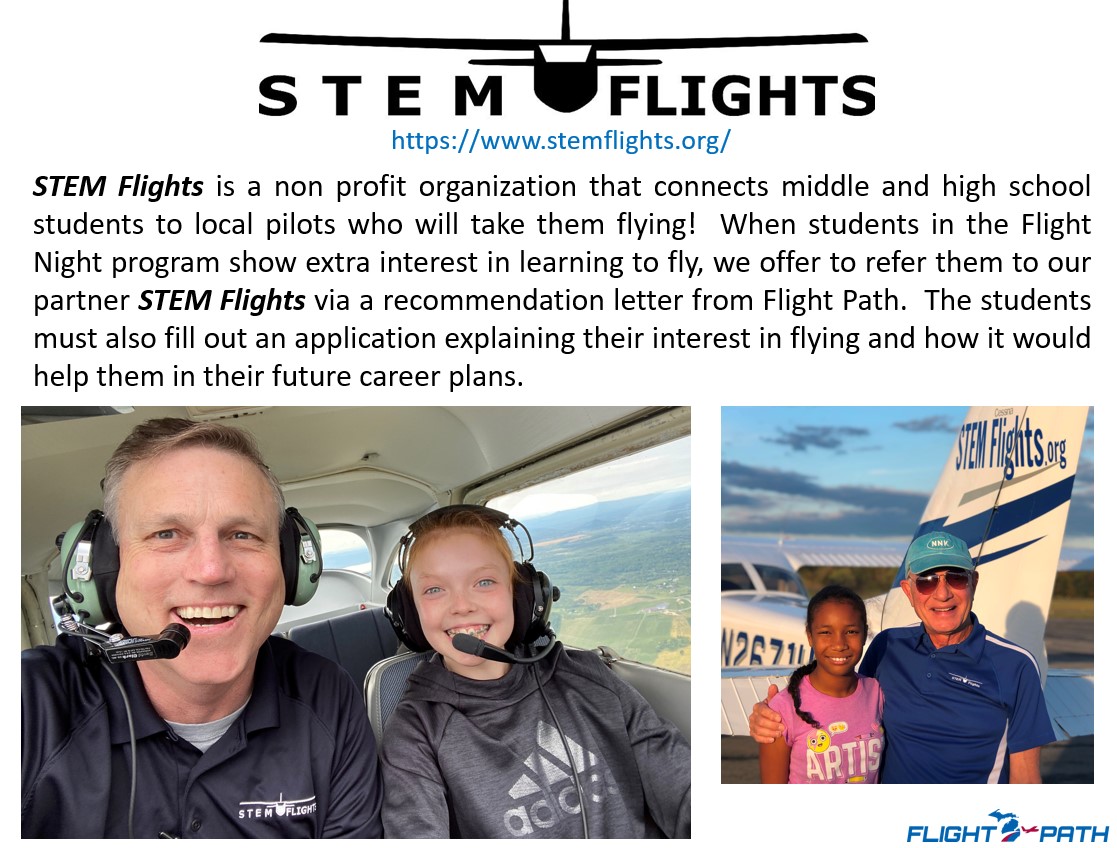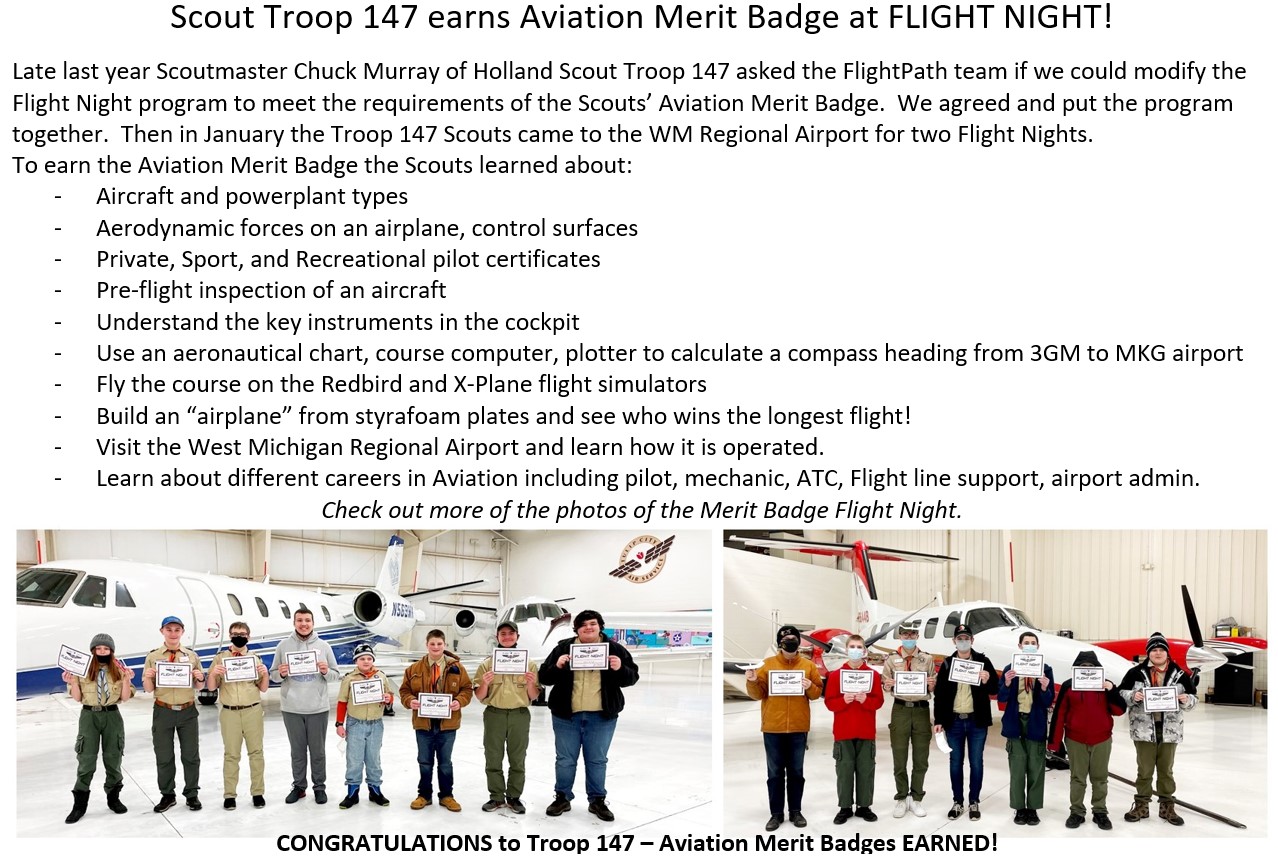 Check out our Facebook page
facebook
twitter (coming soon!)
instagram (coming soon!)
Telephone 616-368-1985
Hangar - 1581 Geurink Blvd, Holland, MI 49423